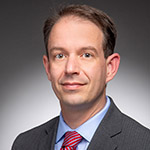 Dean Martijn Cremers
Tuesday, 17 January 2023
Happy 2023 and welcome back! I hope that you had a good break. I'm looking forward to a great spring semester.
Thursday (January 19) is the beginning of Notre Dame's
Walk the Walk Week (WTWW)
, a week-long series of campus events aimed at helping each of us consider our role in making Notre Dame and Mendoza more welcoming and inclusive.
I encourage you to attend the showing of Hesburgh at 5 p.m. on Wednesday (January 18) in the Jordan Auditorium. The documentary focuses on the lasting impact of Father Ted on diversity at Notre Dame, the country and the world. The Mendoza Staff Diversity, Equity and Inclusion Council sponsored the event, which includes pizza and a panel discussion. (See more information below.)
As we prepare to start classes, I highlight some of the new undergraduate courses offered this spring (a complete list can be
found here
). Collectively, they showcase our commitment to the curricular innovation made possible by our new
Undergraduate Business Core
, which significantly reduced the number of required courses to allow for a more flexible, customized education:
MGTO 30535 Entrepreneurship: Go To Market (Sam Miller)
With an emphasis on digital marketing strategies, the Go To Market course will provide hands-on experience in designing and testing market strategies that generate real evidence that's critical for entrepreneurial success.
MGTO 40612/5 Applied Impact Consulting (Wendy Angst)
In Applied Impact Consulting (AIC) students work as global consultants directly with clients on projects to build an Impact Portfolio to highlight the global impact that we as a University are having on the world's most pressing problems.
BES 30310 Business and the Common Good (Dave O'Connor and Mary Hirschfeld)
This gateway seminar for the new Minor in Business and the Common Good focuses on the place of wealth and commerce in a well-ordered life, both for the individual and the community, with a special interest in Catholic social teaching.
ACCT 30160 Sustainability Accounting & Reporting and Impact Investing (Sandra Vera-Munoz)
Students will learn about the environmental, social, and governance (ESG) ecosystem, including factors influencing stakeholders' demand for ESG information. (This is not a new course but it is now open to more students.)
ITAO 30310 AI for Good (Georgina Curto Rex)
In this course, students explore the state of the art in AI business development and its ethical implications in relation to current global societal and environmental challenges.
ITAO 40570 Urban Analytics (Jeff Kai)
Students will master popular modern statistical methods and be equipped with hands-on skills in urban data analytics.
The new courses reflect the efforts of many faculty and staff members in the College, from the faculty to the chairs and department directors of Undergraduate Studies. I especially want to thank Associate Dean
Craig Crossland, Academic Director
Amanda McKendree
and Assistant Dean
Andy Wendelborn
and his team for their dedication to providing our students with a learning experience worthy of this great University.
In Notre Dame,
Martijn