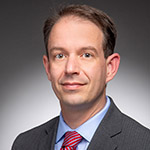 Martijn Cremers
Monday, 21 September 2020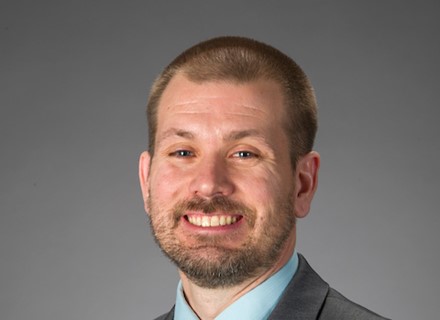 The changing IT world
This past year has been a blessing and maybe a curse for IT. The blessing is that the technologies we provide have been more utilized than ever before (which is exciting for us). The curse is that demand for our services is at an all-time high.
The pandemic has caused our College and the world to rapidly adapt to a pace of constant change and embrace technology. For many of us, this started with the March transition to online teaching and resumed in August, where we were utilizing the dual delivery technology in the classrooms. Mendoza IT and I have learned that Mendoza College and the Notre Dame community have many very resilient faculty, staff and students in these turbulent times. My team has witnessed this resiliency in many situations since the start of this online journey. We know that technology plays a vital role in navigating these challenging times, but none of us forgets that people matter the most.
When looking back at this past year, there are a few IT items to highlight. In March, moving online involved Mendoza IT ensuring technology readiness of faculty, staff and students. The move was composed of technology training sessions around Zoom and Panopto presented by
Nick Page
, an individual technology equipment readiness review and the creation of support documentation on the Mendoza Exchange website. Some of our front line IT support staff who answered numerous calls and emails and who provided consultations for our faculty, staff and students included
Ryan Krasyk
,
Ryan Hudson
,
Hank Gettinger
,
Jerry Kickul
,
David Hardman
and
David Yeh
.
Moving into preparation for the fall academic year, Mendoza IT (and our colleagues at OIT) had numerous classroom preparations to accomplish in a reasonably short amount of time. Delays in the IT supply chains for critical AV equipment such as microphones and cameras almost hindered classrooms from being ready. The Mendoza IT members of
Jim Spencer
,
Jeremy May
,
 

Frank Mark
,
Nick Page
and our new part-time hire
Kyle Way
spent long hours making sure that our classrooms provided the optimal dual delivery experience for our faculty and students. Shortly before the classrooms were released back into our faculty's hands, M&O chair
Craig Crossland
facilitated and led a very informative dual delivery classroom demo for all of the College, which contributed to our faculty readiness for the upcoming academic year.
All the while, another essential effort for the College was going on, which was the construction of the B003 classroom in Stayer. This classroom was completed in a tight timeframe to ensure that the residential MSBA program had highly functional classroom space for its new students. This project wouldn't have been possible without our faculty partnerships, including
Scott Nestler
,
Fred Nwanganga
,
Sharif Nijim
and
Rob Easley
. Our two project managers,
Zara Osterman
and
Diego Wang
, were another vital component for this IT project. These two made sure the vendor kept to the tight timeline and delivered a fully ready classroom for the first day of class.
Finally, there are two last efforts I would like to mention. First, Mendoza IT recently accomplished launching the
Virtual Municipal Finance Workshop 2020
, working with our very own Professor
Paul Gao
. From Mendoza IT, both
Minhee Myung
and
David Yeh
were critical in getting the technology components of this effort off the ground.
Tami Springer
from Faculty Support also stepped out of her typical role and spent time working with Mendoza IT cleaning up our customer relationship management system (Salesforce) that supports a variety of MCOB business processes.
In closing, I would like to thank all the faculty and staff for their patience, support and understanding during these last few months. As I have highlighted many different people throughout this column, I will leave you with the following quote:
"It's not a faith in technology. It's faith in people."
Steve Jobs, Co-founder of Apple.
With gratitude,
Chris Fruehwirth
Director of Mendoza IT