Overview
---
We manage the underlying IT infrastructure that supports various college websites and applications.  We also provide web and mobile development, database design and ETL, and programming support.  We support CRM initiatives within the college and handle business process analysis, design, and the coordination of major IT Projects within the college and between the college and campus at large.
Business Process and Project Services
---
Assist Mendoza entities in using technology to help solve problems or improve productivity. 
Application development and support
​Support of the Salesforce and Slate Admissions CRMs
Partner with programs to integrate technology with business processes
​​Statistical reporting
​​Data integration
Infrastructure and Data Delivery Services
---
Cloud hosting with Microsoft Azure
Database Administration
Mobile application development
Mendoza Exchange Intranet Website (formerly Cobweb)
Web Application development
Data backup and recovery administrator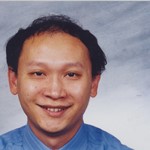 Senior IT Engineer
Data Engineering and Web Platform
574-631-7687
L047 Mendoza
hwang@nd.edu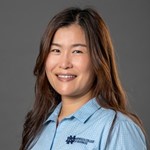 Application Developer
Data Engineering and Web Platform
L047 Mendoza
mmyung@nd.edu